This page shows PZC results before and after "roasting", a process that visibly alters the colour of Maple.
We wish to thank _______________ for carrying out the roasting process on these 10 curly maple samples.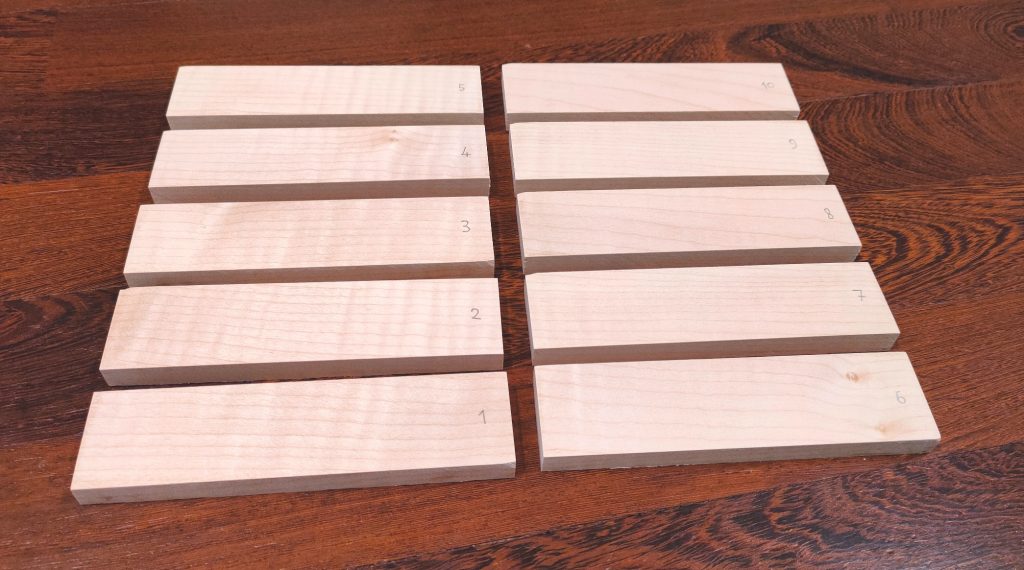 These were sanded to 1500-grit and submitted to PZC measurement; then they were roasted and measured again, and eventually they were heavily sanded to expose the core of the treated samples, re-sanded to 1500-grit and measured again. Results are shown in table below:
It is concluded that roasting effectively increases visible Maple chatoyance, and this happened not only on the surface, but on the whole sample volume.
Gifs below show some examples before and after roasting:

SAMPLE 1 AFTER ROASTING

SAMPLE 6 AFTER ROASTING