This case study shows PZC measurements on Quartersawn and Rift or Flatsawn surfaces from a wood specie with evident flecks: London plane.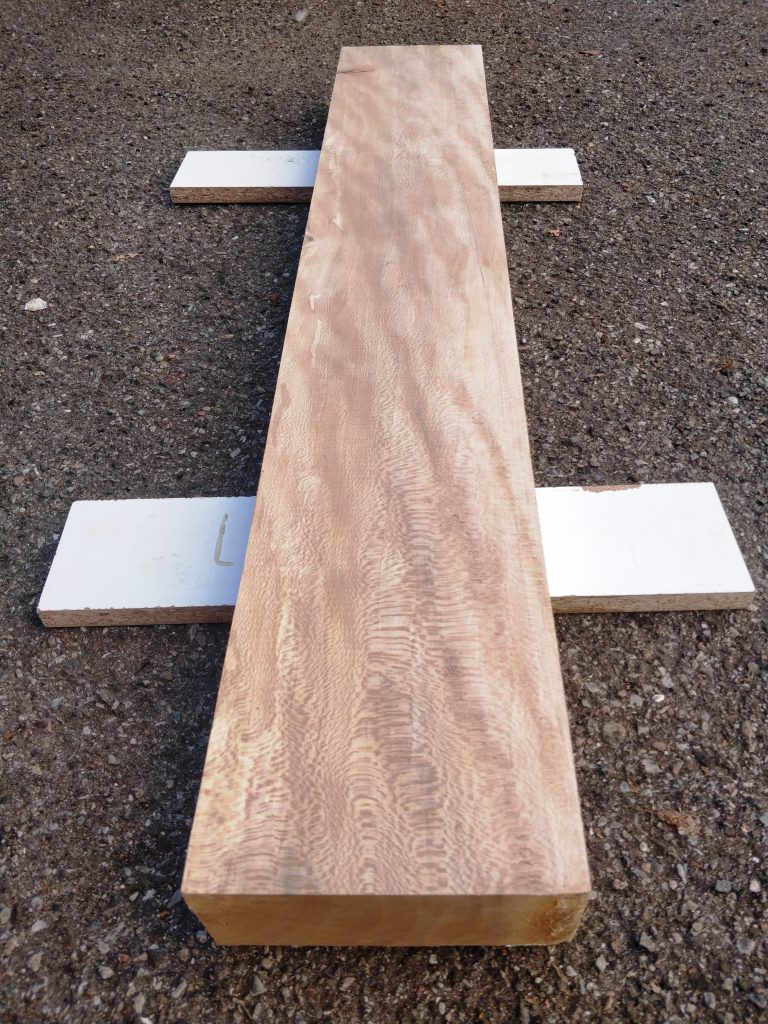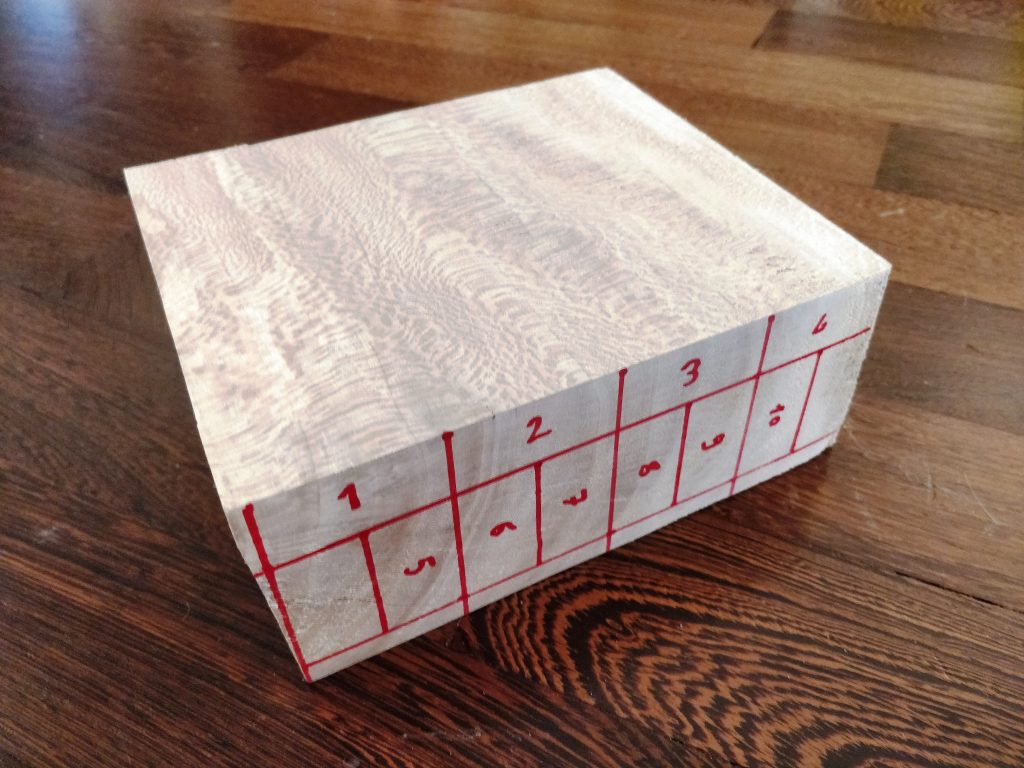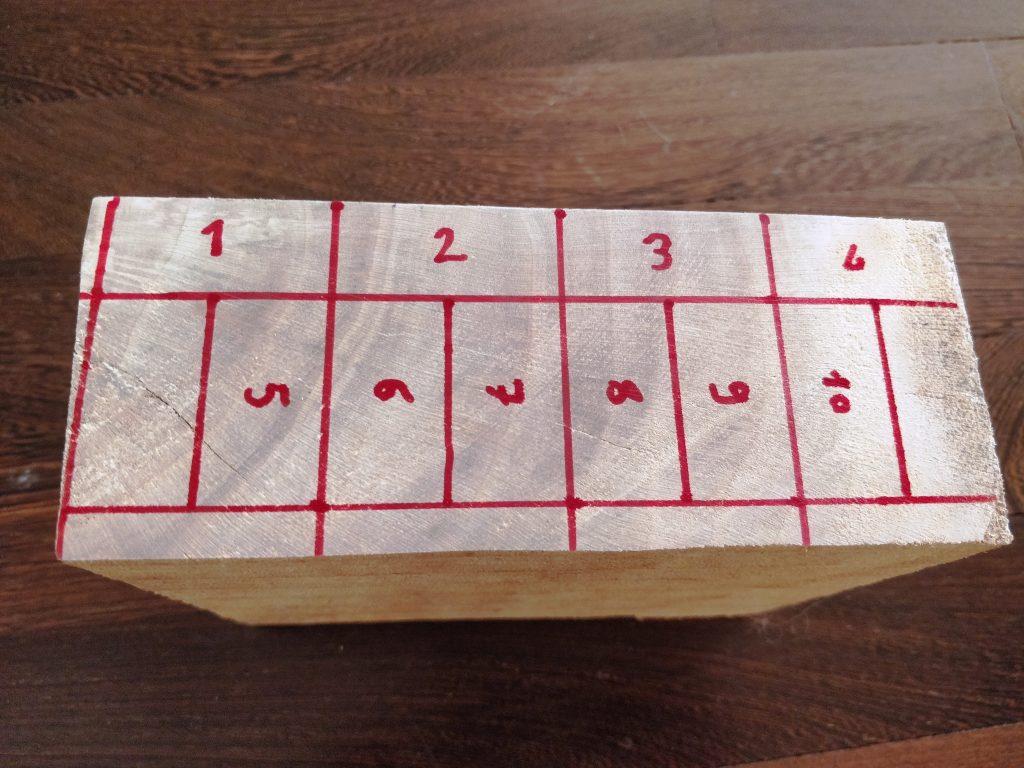 Here's how the samples look like:










And the results…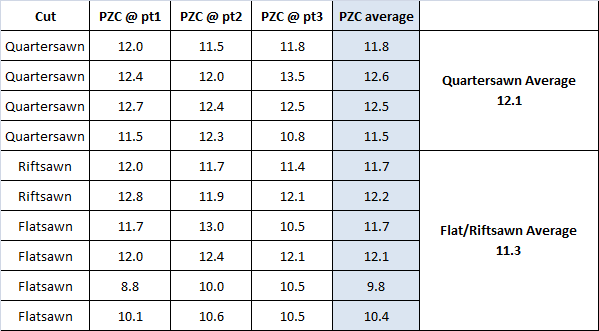 The surface appearance is totally different between Quartersawn and Flat/Riftsawn surfaces.
And yes, in this case chatoyance appears slightly higher (in terms of PZC) on quartersawn surfaces. Why?
Below are some pictures compared to the PZC distribution on the surface: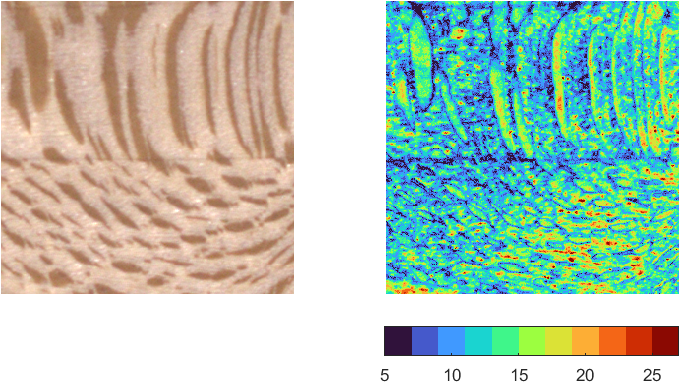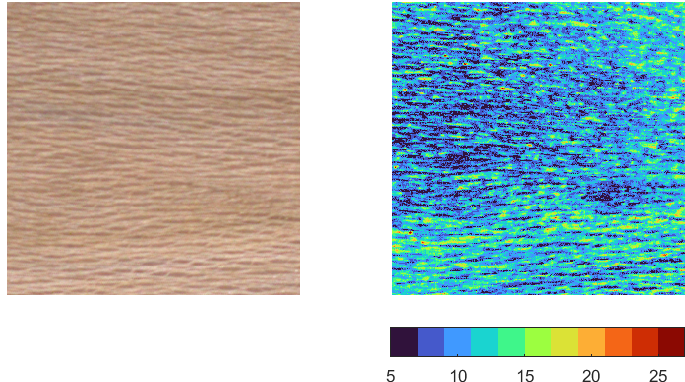 Interestingly, on quartersawn samples (such as Sample 2 above) flecks appears more chatoyant than surrounding fibers (PZC ≈ 15-20 vs PZC ≈ 5-15). Oppositely, on flatsawn surfaces (such as Sample 10 above) flecks appear less chatoyant than surrounding fibers ( PZC ≈ 5-10 vs PZC ≈ 10-15).
Interestingly, another set of QS samples from another source shows much higher PZC on main fibers ( ≈ 15-30) rather than medullary rays ( ≈ 10-15). This was shown on samples from two different logs from source #1: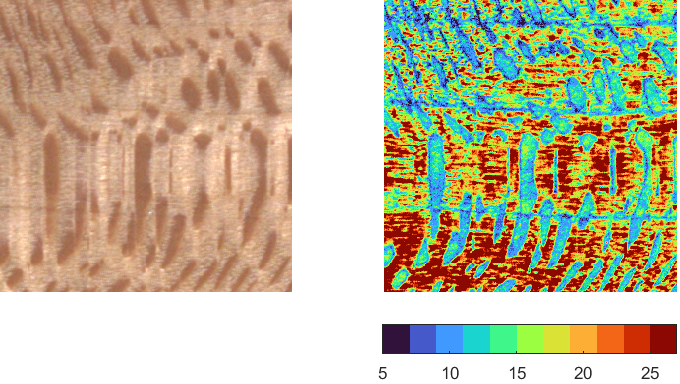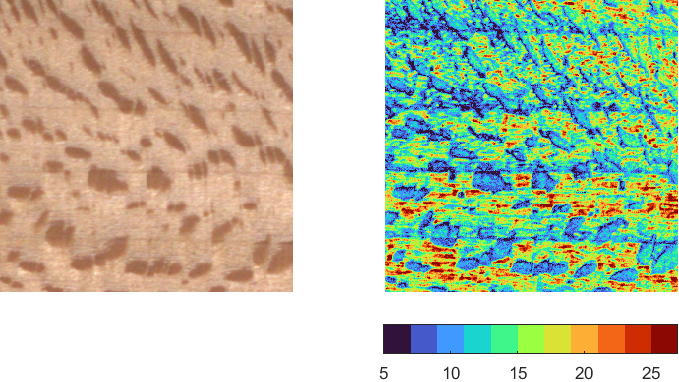 Unfortunately, no Flatsawn samples were available from source #1 logs.