"Runout angle" is the angle between the fibers and the surface; in simple words, a face grain cut has 0° runout angle, while an endgrain cut has 90° runout angle.
This test was aimed at verifying the effect of runout angle on chatoyance and also on wood color.
An Okoume slab was cut into 10 samples with different runout angles (0°, 10°, … , 90°); on each of these, chatoyance was measured in 6 25x25mm areas.
This chart summarizes the results, showing that a face-grain cut maximises chatoyance and also that the color itself gets darker when going towards an endgrain cut. Due to this reason, even non-chatoyant wood pieces may appear heavily figured.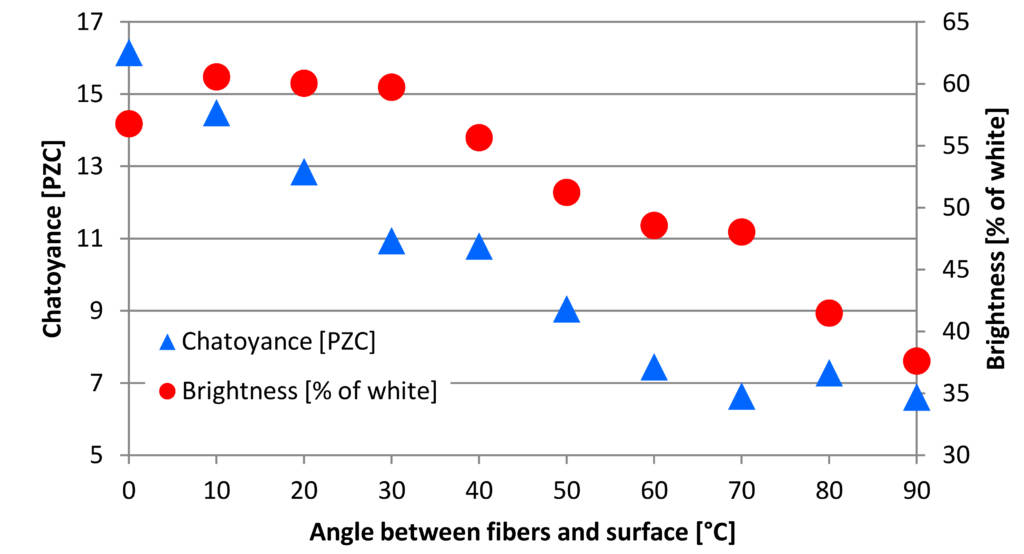 Pictures below report the appearance of three samples and their brightness chart.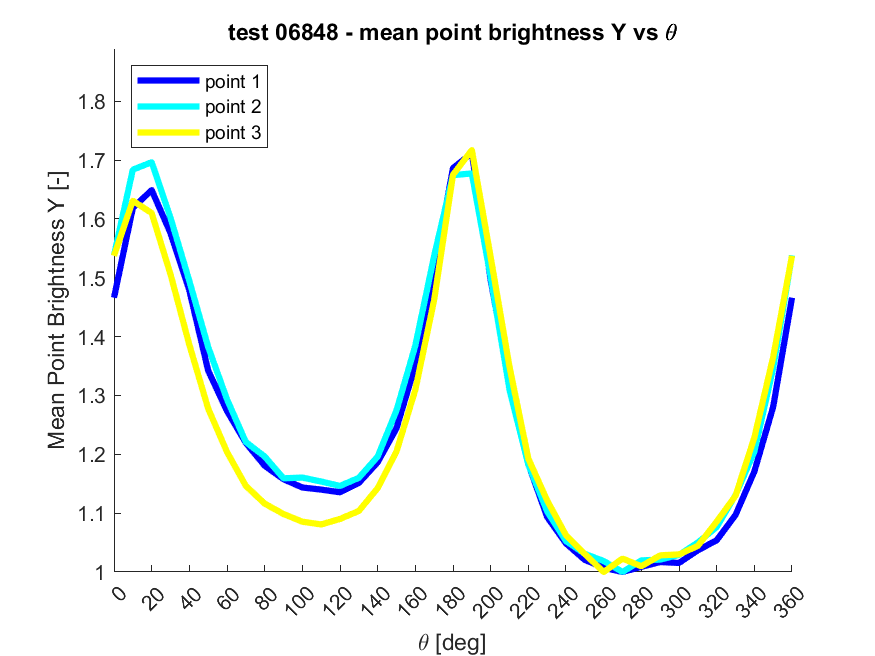 Typical 2 peaks chart as expected from a face cut.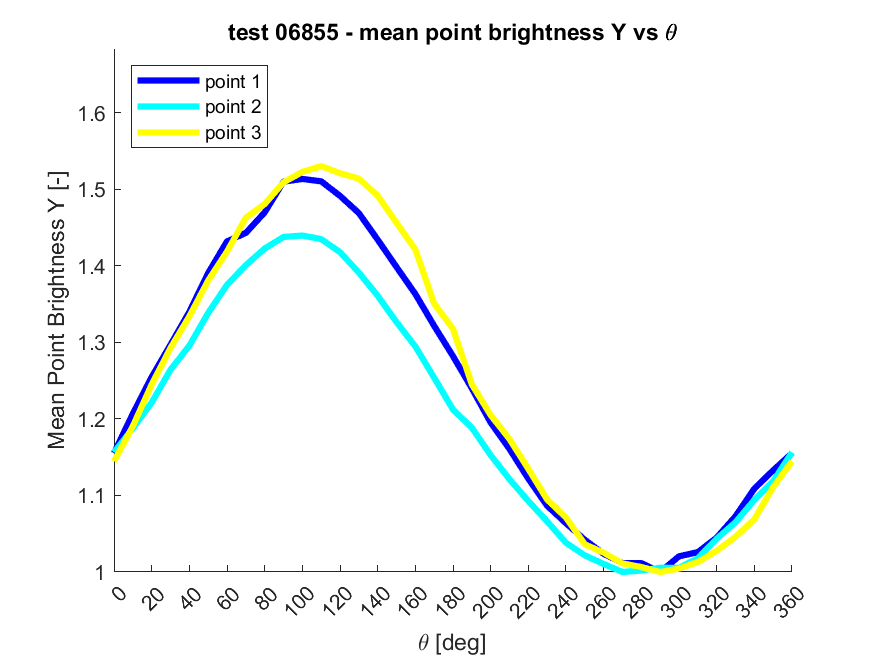 Single wider peak on a 40° runout sample, still with significant max/min ratio (about 1.5).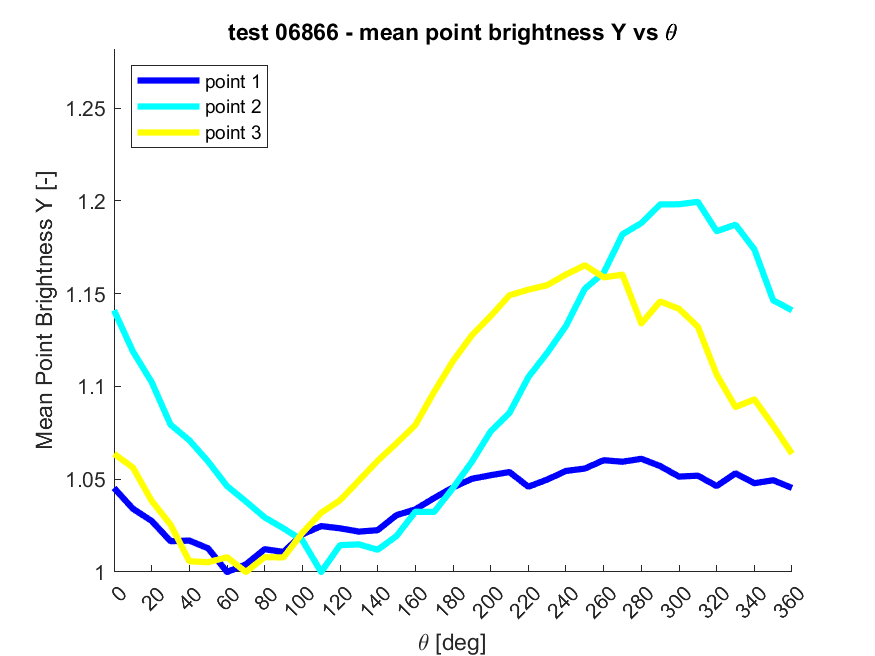 Almost disappeared peak (max / min < 1.2) on an endgrain cut (90° runout).