We want to show you how useful samples can be obtained even from small firewood chunks. This is especially important because it allows obtaining wood species that are seldom -if ever- available in the form of lumber of veneer, although being very common as ornamental trees.
We wish to thank Animaverde Giardiniere for providing the nice Lagerstroemia log you will see in this page.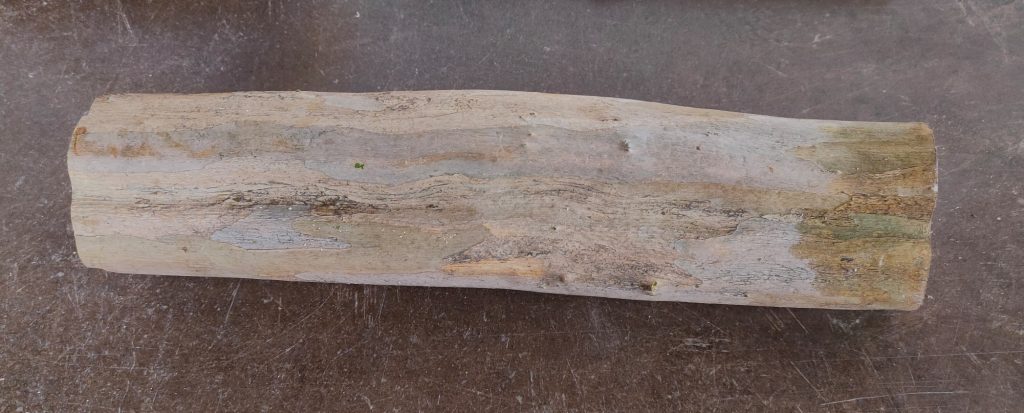 First, the log, which is about 90mm in diameter, is cut to the right length (about 160mm):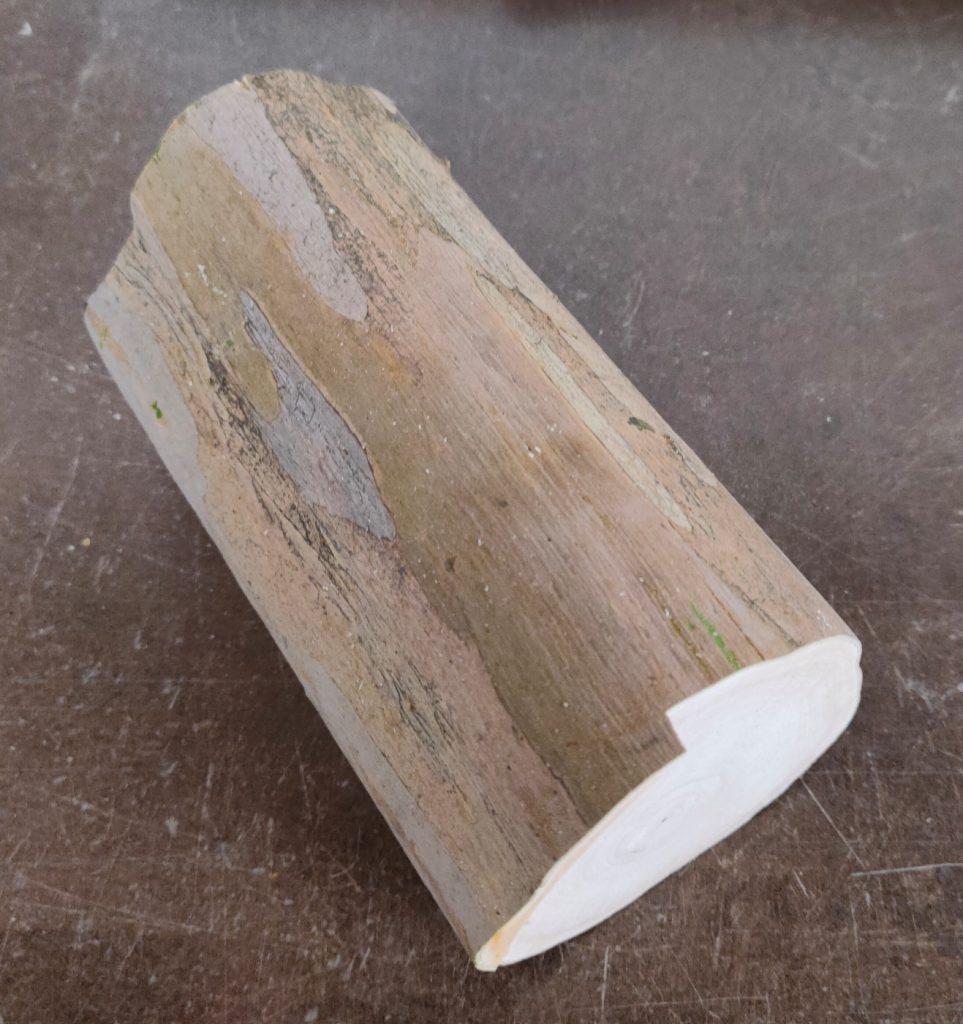 Then it gets split with a wedge into rough samples (about 160x50x25mm)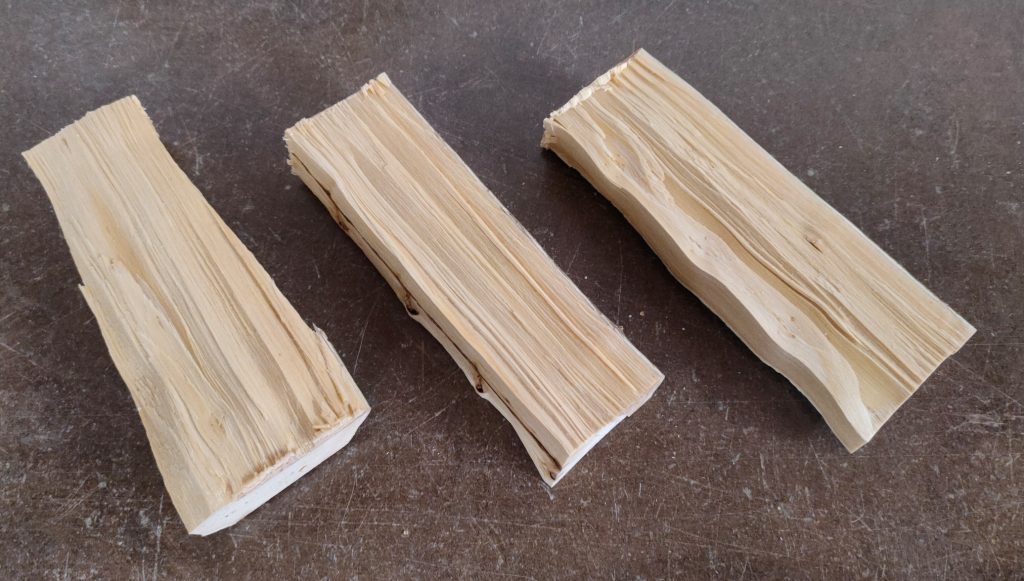 After drying, samples get milled to a regular shape and sanded to 1500-grit.
Then their chatoyance is measured and animated GIFs are obtained: